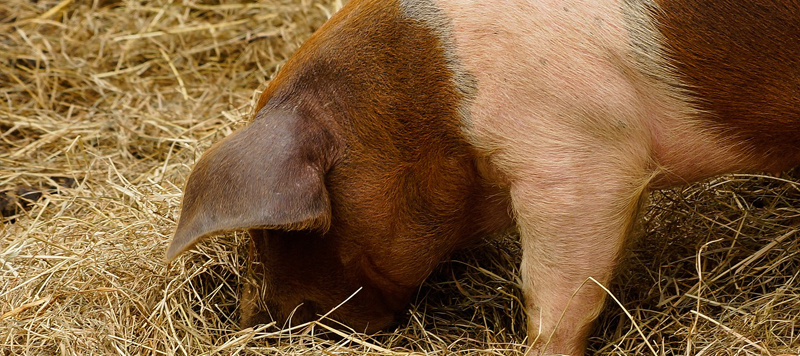 If you want to know as much as possible about the current status of the pig farming industry throughout the EU, in addition to the directions it might be heading, it would be wisest to speak with those already working successfully within the industry. Naturally, just who you ask for details about improving processes or standards can lead to different results, and it is why the EU PIG initiative was started.
Representing 13 EU member states (which add up to more than 90% of the EU's total pig meat production and nearly 90% of the EU herds as of 2014), it is funded by the European Commission's development and researching program also known as Horizon 2020. While it clearly represents the vast majority of those active in EU pig farming, it is important to note the diversity of this "network". As one report says of it, the "EU PIG consortium has links to, national and regional pig producer groups, researchers, rural development boards and innovation practitioners, including a number of Small and Medium Sized Enterprises (SMEs)." Clearly, by seeking information and solutions from pig farming organizations both vast and small, good answers will emerge.
What sort of answers are being sought out about pig farming through EU PIG? The primary goal is to create a stronger link and/or network between the latest scientific discoveries relating to the industry and the producers who must implement such discoveries. Whether it is husbandry or mechanical technologies, the goal is to create tools and offer effective guidance to those in all areas of the industry. The programme will help to uncover and share best practices based on the latest scientific information and develop strong networks and a central website.
Slated as a four-year project, the results will facilitate improved health management, animal welfare, precision in production and higher quality meat throughout the EU. Roughly 19 different organizations from the primary pig producing EU countries are participating and the end date for the programme is set at November 1, 2020.
Efficiency, improved health and better quality are all goals of modern pig farming professionals. It is why many have turned to the bespoke services of IDS Pigs who have already integrated many design concepts meant to establish best practices in new and existing farms. Their turnkey solutions will integrate findings from EU PIG studies, but already have many innovative and advanced technologies available.
Please call us on +353 57 86 21224 to discuss our previous work and how we can assist you with your Pig Housing Project