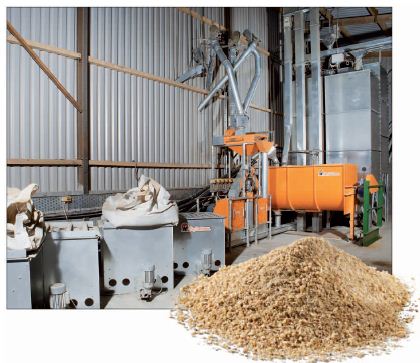 Milling and Mixing Systems
The comprehensive Big Dutchman product range includes milling and mixing systems. The trend goes increasingly towards using home-grown cereals for the production of mixed animal feed. This allows the production of individual recipes of known quality and also reduces transport costs. Because of these advantages we have given the entire subject a great deal of thought and are now able to offer you the corresponding equipment.
We are especially interested in delivering the right system adapted to your individual operational requirements. If, for example, a HYDROMIX feeding system is used, only an animal feed mill is needed as the mixing process will be carried out in the tank of the liquid feeding system. The milling and mixing system can, of course, also be controlled by the Big Dutchman MC 99 NT feeding computer. Let our experts advise you!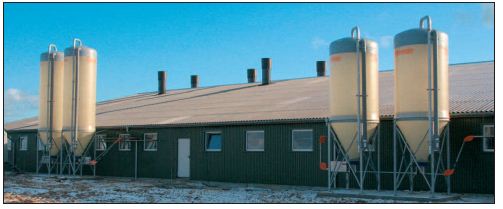 Silos and Augers
Big Dutchman offers its customers external and internal silos including accessories for hygienic feed storage:
silos made of galvanized sheet steel
silos made of glass-fiber
reinforced plastic (GRP)
inside silos made of Trevira fabric.
You can choose the right silo of the appropriate size out of a wide range of products. All systems can be filled pneumatically or by auger. The respective silo size depends on daily feed consumption and required storage time.
[download the full brochure]
Want to find out more about Irish Dairy Services?
Please call us on 057 86 21224 to discuss our previous work and how we can assist you.